Hello, I'm the Liaison Librarian for Commerce degree and Business programs
Here is your Library's Guide on research methods. This guide helps you understand the basics of researching for your assignments and other projects.
Use the tabs at the top of the page to find information sources for various sections related to your course.
Feel free to contact me if you need research help in preparing for your assignments. If you need more assistance, Library staff are here to help. Call into the library, phone us or send an email.
Contact Info:
Phone: 9286 9089 or 9286 9283
Send Email
Liaison Centres:
Commerce Degree, Business programs, Small Business
Here are few new books available on few areas relevant to your area of studies. Please check the catalogue for more books and DVDs etc.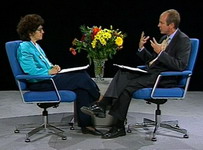 10 essential interviewing skills
Call Number: VC 658.31124 TEN
Produced in 2001
Although this DVD originally produced in 2001, the contents are still applicable