The Australian gardening encyclopedia
Call Number: 635.04 AUS
ISBN: 9781741963151
Publication Date: 2008
Queen bee breeding
Call Number: 638.145 FRO
ISBN: 9781742569130
Publication Date: 2016
Whether your goal is to rear a few queen bees or thousands, this manual provides the basic knowledge and instruction to get you started and can be applied to beekeeping operations ranging from several thousand colonies to one or two.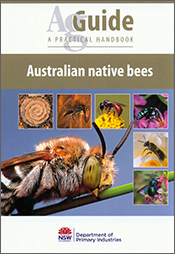 Australian native bees
Call Number: 638.10994 DOL
ISBN: 9781742569567
Publication Date: 2016
Combining the substantial expertise of many of Australia's leading native bee researchers, this book is a guide to observing and keeping Australia's broad range of native bee species.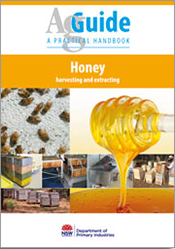 Honey harvesting and extracting
Call Number: 638.1 SOM
ISBN: 9781760580193
Publication Date: 2017
This book informs beekeepers of best practices so that their hard work results in a product of optimum quality. It also informs beekeepers of the threats to honey quality which can occur through poor handling skills or poor design of facilities. It includes references to legislation about food production, where relevant. It shows the way to document procedures so that they can be used as evidence of best practice.
Welcome to the Box Hill Institute Library guide to studying Horticulture. These resources support the courses that are currently taught at Box Hill Institute.
PlantFile is a library database that currently features 3,640 species with over 5,200 cultivars that are accompanied with 14,000 photographs. It allows you to sort, select and identify commonly used plants and print reports. It also covers common pests and diseases with their control methods.
Simon Stockdale
Contact Info
Simon Stockdale
Information Services Librarian
Elgar Campus Library
Location: E3.225
Ph: 9286 9279
Send Email